How to Store Old Photos to Save Your Memories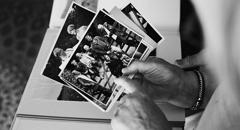 Our printed photos, as well as digital images, keep our funny moments, important events, and lots of other treasured memories caught on camera. Unfortunately, paper images can get torn or fade. Digital ones can easily get lost if the hard disk of your computer or a memory stick crashes all of a sudden.
Since prevention is better than cure, let's learn how to store old photographs to make them last forever. There are various ways to keep your images in good condition for many years to come. You can stack your photos in a box or arrange cherished pictures in a beautiful album. You'll only need to provide proper light, temperature, and humidity. The task may seem a bit easier for digital photos, but there are some factors at play, too. Keep reading and find out the best ways to store your old photos.
Tips for Storing Old Photos to Keep Their Quality
Want to save the printed copies of your photographs? Then let's explore what you need to know while preparing your old pictures to be safely stored for future generations.
Wear a pair of white cotton gloves. This way the grease from your hands won't get onto your treasured pictures and won't cause more damage to them. If your photos are stored in albums, you may need some dental floss to take them out in the safest way possible. So take a piece of dental floss and run it under your photo. Start at one corner and carefully work the pictures off the album pages one by one. In case your picture was framed under the glass and stored in quite damp conditions, you'll need to scan it. Avoid tearing the photo from the glass, otherwise, the image can get ripped.
Remove any glue, paper clips, staples, and tape from your photos. All these objects can harm your printed images in various ways: stain, scratch, or even dent your pictures. Be sure to get rid of these materials before storing your old photos. Then write down some information on your pictures. It can be names of the people in the photos, dates when the pics were taken, and locations where the photos were made. This will help not only store old pictures but keep your family history for new generations.
It's time to have a closer look at the top advice to store your precious pictures in good condition.
1. Storing Conditions for Old Photographs
Let's learn where and how to store old pictures and save your family memories for a long time.
Proper ventilation. A well-ventilated room with constantly circulating air prevents mold and other organic substances growth that can damage old images.
Storage temperature. Keep temperatures under 75 degrees Fahrenheit (24 degrees Celsius) or cooler. Otherwise, the chemicals used in photo processing can start interacting and lead to discoloration.

Word of Advice

Your old pictures faded away and colors turned quite tintless? You can fix them. Just learn

how to color correct old photos

and make them look as new as they were made yesterday.



Humidity levels. The place where you keep your old family photos shouldn't be too humid. The photo storage area must have 15-65% relative humidity.
Not too much light. Overlighting can make the colors in your photographs fade. It isn't necessary to enclose your photos completely, but make sure that the storing place is quite dark.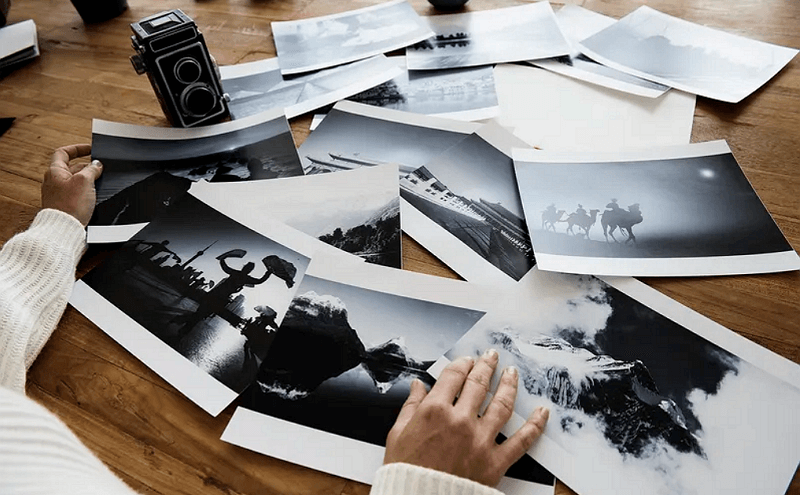 2. Handy Ways to Keep Old Pictures Safe
Since a shoebox or a drawer isn't a proper place to keep family keepsakes, it's better to purchase a special box to safely store old photographs.

Containers. Consider the quality of the boxes and other containers where you'll store your old pictures. They must keep the photos safe from light and harmful substances.
Envelopes, plastic sleeves, and bags. If you store your photos individually, put them in plastic sandwich bags or plastic sleeves that are PVC-free. In case you want to keep your pictures in envelopes, choose those made of archival quality paper.
Paper. Be sure to put sheets of acid-free paper between print photos. Alternatively, you can store your photos in albums but opt for those that fix your images with no tape or glue. By the way, don't forget to wrap your albums in tissue paper before you put them in larger boxes that are free of any chemicals.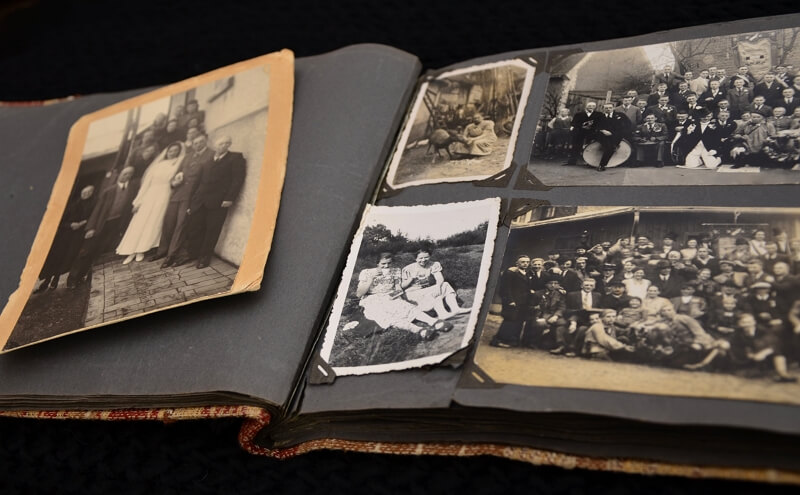 3. The Best Places to Store Your Old Photos
Since the location where you keep your family print photographs should be not too hot, cold, humid, and dry, your living place perfectly suits this purpose.
Recommended locations. You can keep the boxes with your pictures in a cabinet, wardrobe, closet, or upper shelving.
Humid places to avoid. To save your treasured images from extreme temperature fluctuations as well as humidity, never store old photos in boxes in the basement, attic, and garage.
Rooms with almost no light. What's more, the place where you are going to keep the containers with your pics shouldn't be exposed to much light, especially sunlight.
Not too high, not too low. The ideal storage shouldn't be located on the floor or right under the ceiling. This way your valuables images will be protected from an occasional flood or a leak in the roof.
Let's sum up. To keep your family memories safe, choose envelopes from archival quality paper or acid-free plastic sleeves. Then put them into containers that are free of any chemicals too. Since the proper location where you keep your family printed photographs should be not too hot, cold, humid, and dry, you can keep the boxes with your pictures in a cabinet, wardrobe, closet, or upper shelving.
Unfortunately, printed photos can get damaged, stained, or soaked even when you take a lot of care of them. What's more, hundreds, even thousands of pictures occupy a lot of space in your house. But a digital photo collection will fit into a tiny memory stick. You can attach it to your laptop or TV and rewatch those funny or touching moments whenever you want. This way you won't need to worry about how to store old photos and not damage them. Moreover, a digital photo is way easier to fix than a printed one. You'll easily crop out torn corners, heal even tiny cracks, and get rid of stains in a couple of clicks. Just learn how to digitize old photos and save your family memories from aging.
Best Ideas on How to Store Old Photos Digitally
Enjoy taking pics with your camera or a mobile phone but don't like getting your shots printed? Then your smartphone memory, the hard drive of your PC or a bunch of memory sticks are probably full of your cherished photos. So, let's learn the best way to store your old photos digitally.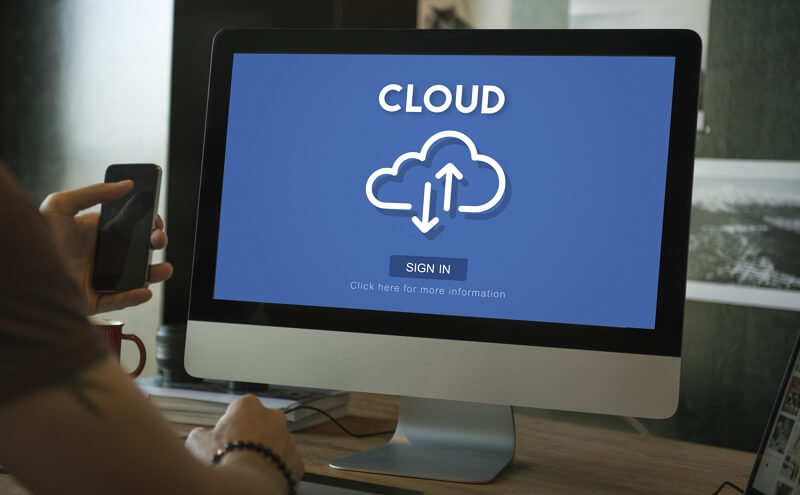 Hard drive. One of the most obvious ways to keep your images is the hard drive of your laptop or PC. But this handy option has a disadvantage: the data can be lost in case of breakage, viruses, or system reinstallation. You can leave the photos on your PC for viewing and processing, but you need to create additional copies on external devices or cloud services to keep them safe.
External hard drive. One of the best ways for storing old photos safely is to transfer them to an external hard drive. This device is small in size and requires no setup but is typically of large storage capacity. You can choose an external hard drive with 1 TB of memory or more. If you plan to use it only at home, consider models with a 3.5" form factor. Such external hard drives can be heavy and require connection to a power source. A 2.5" physical drive is connected via a USB cable and transfers data immediately.
Memory card or USB flash drive. You can copy your photos to a memory card or a USB flash drive. They aren't heavy and you can easily take them with you wherever you go, but they usually have little space on them. So you can only use this option for temporarily storing your pictures.
Storing files in the cloud. If you wonder where to store old photos online, there's a proper solution. Just use cloud services. You will need a fast Internet connection to upload and download files. There are several popular reliable resources that you can choose from. Typically, every cloud service limits the total size of files you can store for free. But you can purchase as much cloud memory as you want to upload all your old photos.
What to Do if Your Old Pictures Are in Poor Condition
Old photos are often fragile and get easily torn. Treasured pictures can fade or get stained over time. But you won't need a professional photo repair service to restore them. You can easily fix your old pictures with PhotoGlory, a handy photo restoration program. All you need is to digitalize your old photos, install this powerful image editor on your PC, and let it fix your pictures automatically. Watch a short tutorial to see how this easy-to-use software works: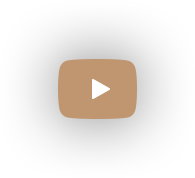 Now you know how to remove scratches, creases, and dust from your family photos and save those cherished memories in a click. So you can easily do it all by yourself.
It's true that even the most treasured moment lasts for a second, but your printed memory of it can last forever. Now you know how to store old photos, which means they'll be safe for the next generations and beyond. Just make sure you've properly prepared your pictures before putting them into an album or a box. In case you don't want to keep all those heavy containers, you have a handy alternative.
Create a digital backup of your collection. It's one of the best ways to store old photographs because then you can print your pics whenever you want. You also can view your photos on your computer any time and recall those important memories. But first, be sure to fix your old photos with user-friendly and at the same time powerful software. PhotoGlory is packed with various tools that can help you to restore family photos in a few clicks and preserve those special moments for future generations.