How to Sharpen Old Blurry Photos with Ease
Your family album is full of precious memories: weddings, anniversaries, birthdays and many more. Unfortunately, these important images get blurry with the passage of time. Want to save your pictures? Let's learn how to sharpen old photos.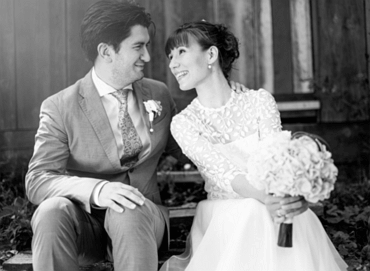 Before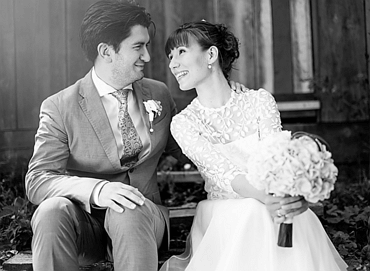 After
Looks impressive, right? Ready to try it with your photos? You won't need to spend long hours mastering expensive software. Follow our step-by-step guide and make your old photos clearer in a few minutes. In our tutorial, we'll be using PhotoGlory. This is a smart photo editor created specially to enhance old pictures. Read on to discover some other handy tools to sharpen blurry images.
Step 1. Digitize Your Old Photo
First, you need to turn your paper pictures digital. You can scan your images and save them to your hard drive. Alternatively, you can reshoot the photos with your digital camera or even your smartphone.
Step 2. Install PhotoGlory
Click the green button below to download the photo editor to sharpen old photos. Follow the wizard to install the software. When finished, run the editor.
Download Now!
For Windows 11, 10, 8, 8.1, 7
Step 3. Open Your Picture
Now you can drag and drop your image from the folder or click Open Photo and add the pic you need.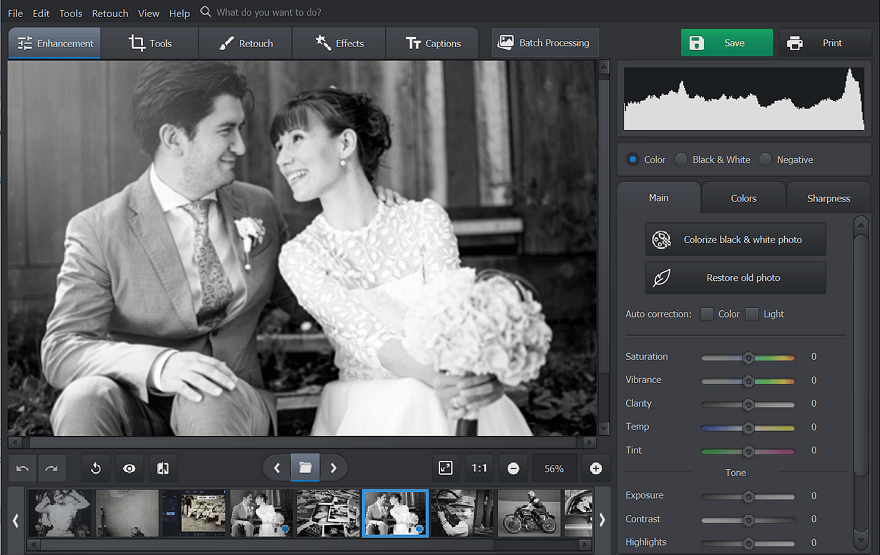 Step 4. Sharpen Your Old Photo
Stay on the Enhancement tab and click Sharpness. Then drag the sliders to adjust the sharpness amount and radius. Now you've restored the look your photo had years ago.
Step 5. Save Your Fixed Picture
Like the result? Then click Save to keep all the changes. Now you can print your sharpened photo and put it into your family album or make a photobook to tell the story of your family.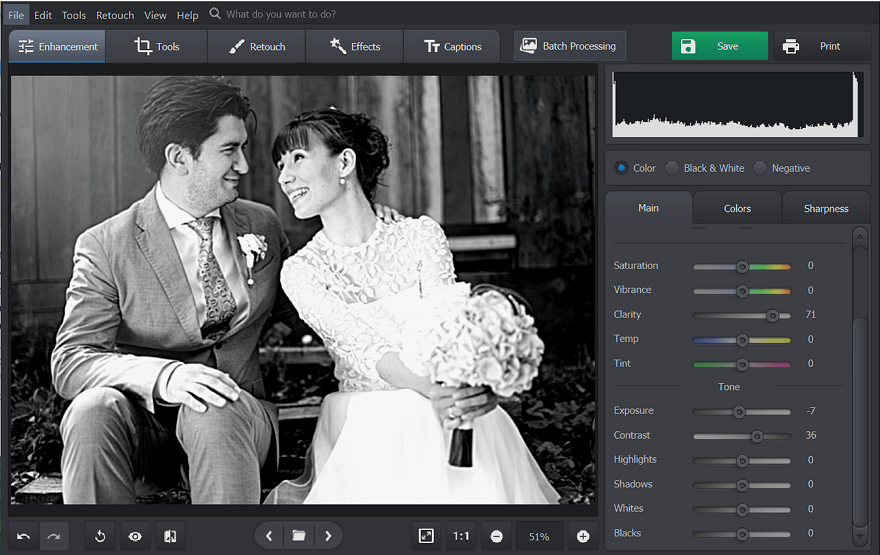 Now you've learnt how to make an entire old picture clearer. You can sharpen some parts of your image with the Adjustment Brush. It is a good way to highlight the important details, leaving the rest of the image untouched. Alternatively, you can give your photo a lens effect with the Vignetting tool. Darkened borders will draw the attention to the centre of your pic and create a stunning artistic effect.
PhotoGlory: a Program to Sharpen Up Old Photos and Further Enhance Them
Want to know what else PhotoGlory can help you with? You can employ this photo restoration software to automatically colorize black and white photos and make them more expressive. In case the colors in your images have faded away over time, you can color correct old photos to bring them back to life. If you need not only sharpen and clean old photos, but repair them as well, check this detailed guide on how to restore old pictures. This way you'll learn to save both your digitized photos and paper ones.
Prefer to see the workflow with our own eyes? Then watch this complete video guide on PhotoGlory: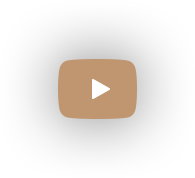 Impressive, right? Due to advanced technologies, PhotoGlory can restore old pics in mere minutes!
Alternative Tools to Make an Old Picture Clearer
PhotoGlory doesn't completely suit you for some reason? Or just want to check out some other tools to sharpen your old pics? Then let's have a look at them.
We'll start with Photoshop. You can employ this well-known editor to make old photos clearer. The program offers you a bunch of tools to perform it in a few minutes. But first you'll need to reduce the image noise so that it doesn't intensify as well. Then you can use the Smart Sharpen Filter to let Photoshop complete the task automatically.
Wondering how to sharpen old black and white photos online? Then try BeFunky.com. This web-based service makes both colorful and grayscale photos clearer in a few clicks. All you need to do is upload your image and drag a slider to adjust the sharpness.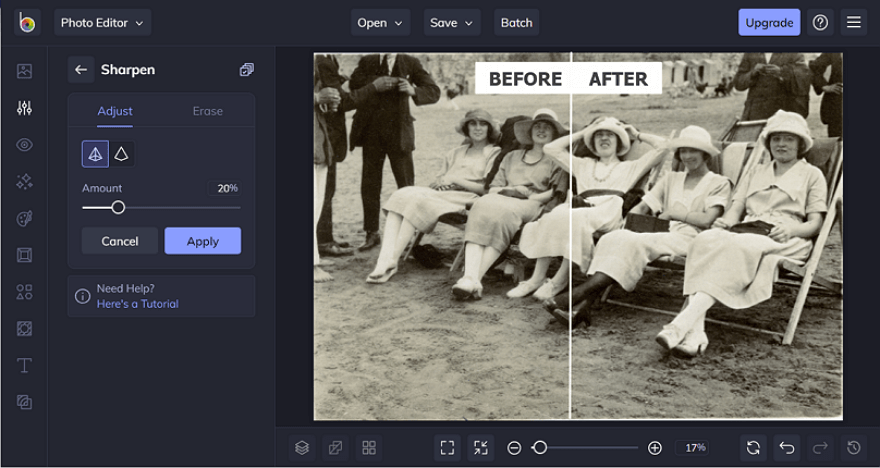 Don't want to depend on the speed and quality of your Internet connection? Then you can use GIMP to dehaze your old pictures. This free software allows you to apply a standard unsharp mask to the entire image. Alternatively, you can employ a smart technique to sharpen the luminosity layer only. But if you want to edit the photo, remember to do it before sharpening.
Now you've learnt to sharpen up old photos with different tools. Ready to save your memorable pictures from aging? Employ PhotoGlory and make your blurry images clearer in a few clicks!